Angelo Mangiarotti was a key figure in post-war Italian industrial design and architecture. He was born in Milan on February 26, 1921 and graduated in Architecture from Politecnico di Milano in 1948. In 1953-54, he served as a visiting professor of design at the Illinois Institute of Technology in Chicago, where he met and exchanged ideas on form and construction with legends such as Frank Lloyd Wright, Walter Gropius, Mies van der Rohe, and Konrad Wachsmann.
Upon his return to Italy, he founded an architectural firm with Bruno Morassutti, which operated until 1960.
Mangiarotti's work is a rare fusion of architecture, design, and functionality. From his influential architectural projects in Milan that shaped the city's history, to his iconic product designs, his impact is still evident today in our cultural landscape and industry practices.
Architect and Designer, Mangiarotti, who preferred to be known as an Artist, began his professional career in the 1940s and quickly gained recognition for his work as an architect. From his early residential projects in Milan to his later works in industrial buildings and public transportation infrastructure, Mangiarotti demonstrated his commitment to truth in building, material and technological expression, formal and spatial innovation, and the relationship between design and user freedom.
He designed several projects in Italy and abroad, including apartment buildings, office buildings, and museums.  Each project is unique and has served as inspiration for future generations.
Mangiarotti' s work in industrial product design showcases his exceptional ability to adapt the design to its function, use and material characteristics. He was able to bridge the gap between architecture, industrial production, and art, bringing out the sensual beauty of objects through his intuitive and expressive use of materials and form.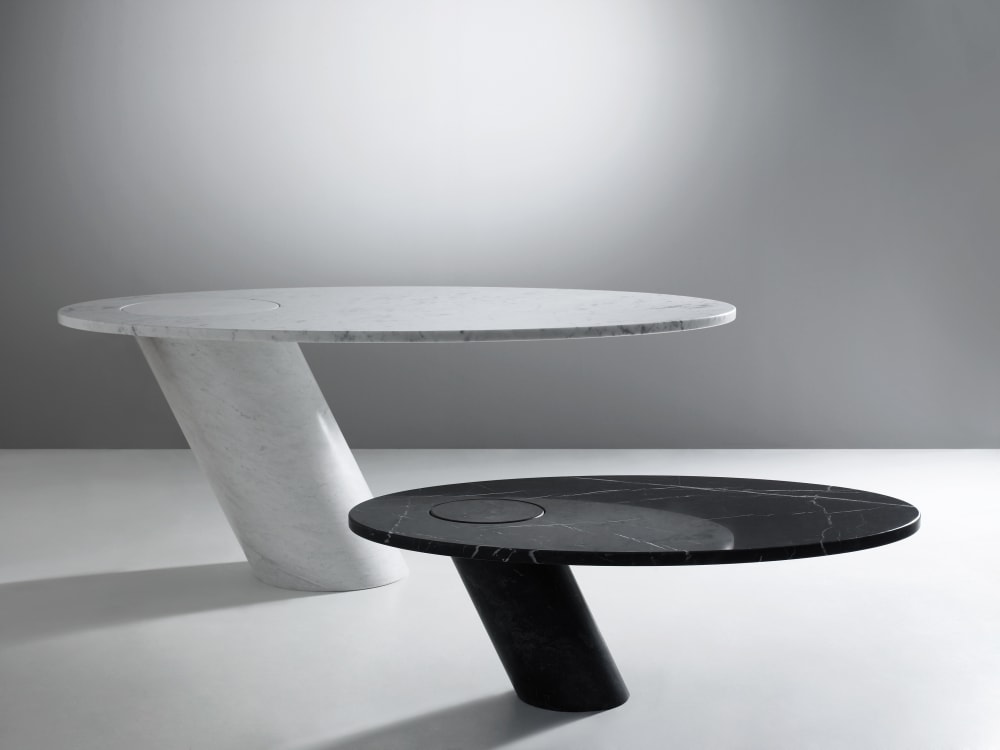 The Mangiarotti Collection for Agapecasa is a special collection of furnishings that showcases Mangiarotti' s exceptional design skills and his unique approach to industrial product design; based on a deep knowledge of materials and engineering that produce surprising original forms, symmetries, and balances. 
It is a collection of functional and comfortable objects designed for everyday living, that are at once sculptures and timeless works of art.
Over the course of fifty years, Mangiarotti experimented and established new benchmarks in type, shape, and construction, all while guaranteeing functionality and innovation. He had an eye for everyday objects and gave them appropriate forms with a twist of refinement and creativity.
The Eccentrico table by Agapecasa is one of his most famous and beloved pieces, a sinuous sculptural table that owes so much to his deep knowledge of architecture. The elliptical top is inserted asymmetrically onto the inclined cylindrical leg creating an impossible yet prefect tension, held together only by gravity. The choice of marble is intentional as a precious, classical, sculptural material.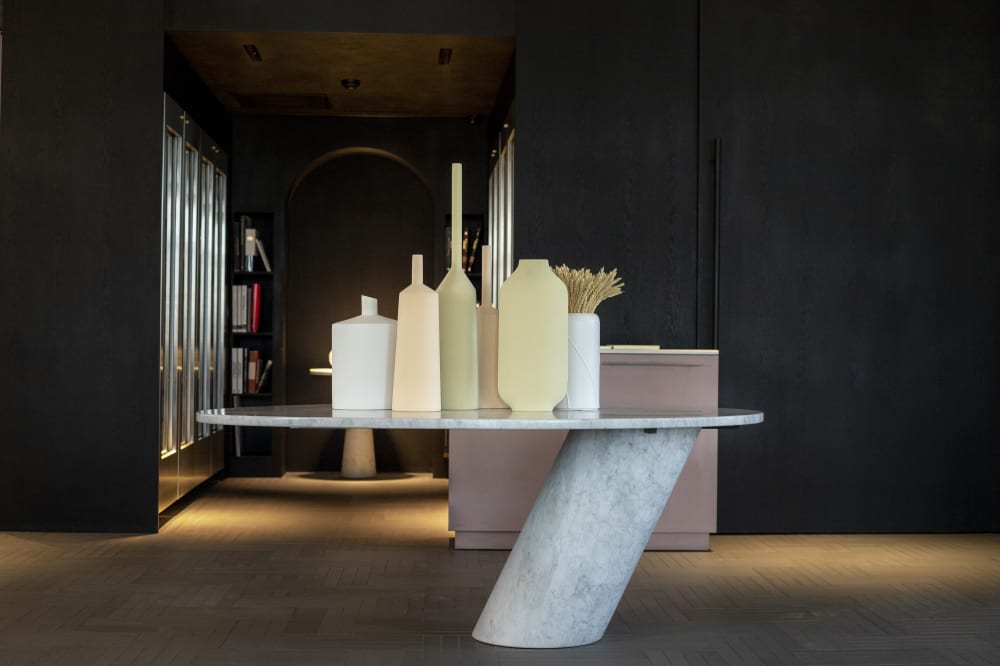 Other beloved pieces are: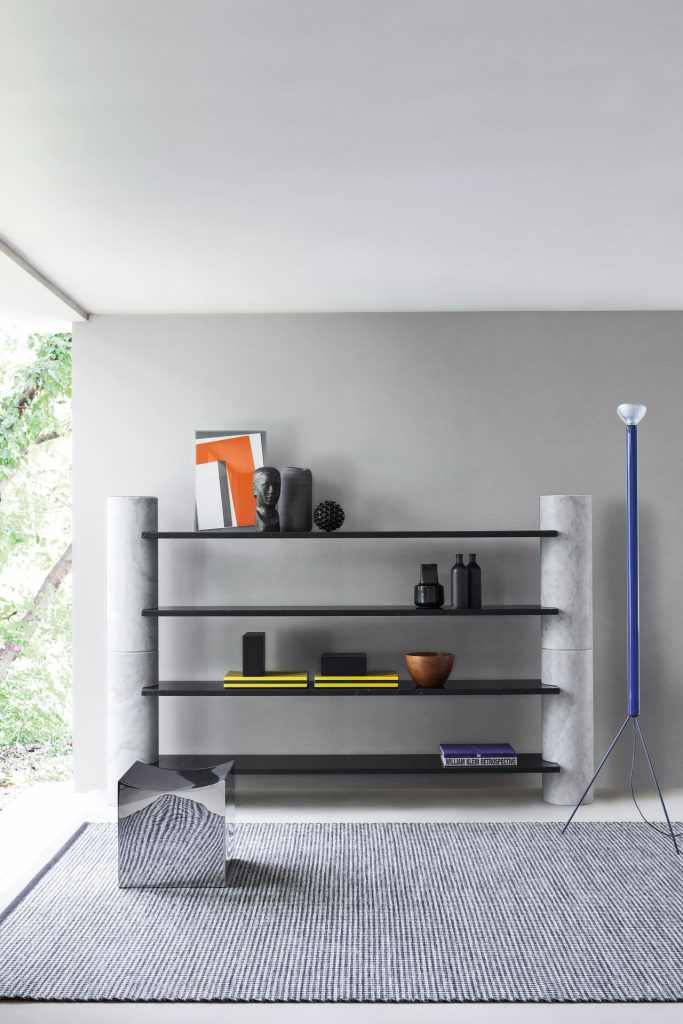 Loico, a program of interlocking libraries with modular measurements both in height and width, an impressive result of Mangiarotti's research on materials and technologies
Eros, a system of marble tables representing a milestone in the research on furniture with interlocking joints without fastenings: for the "Eros" tables, the construction solution involves a gravity joint between the top and the leg, achieved thanks to the truncated-conical section of the leg itself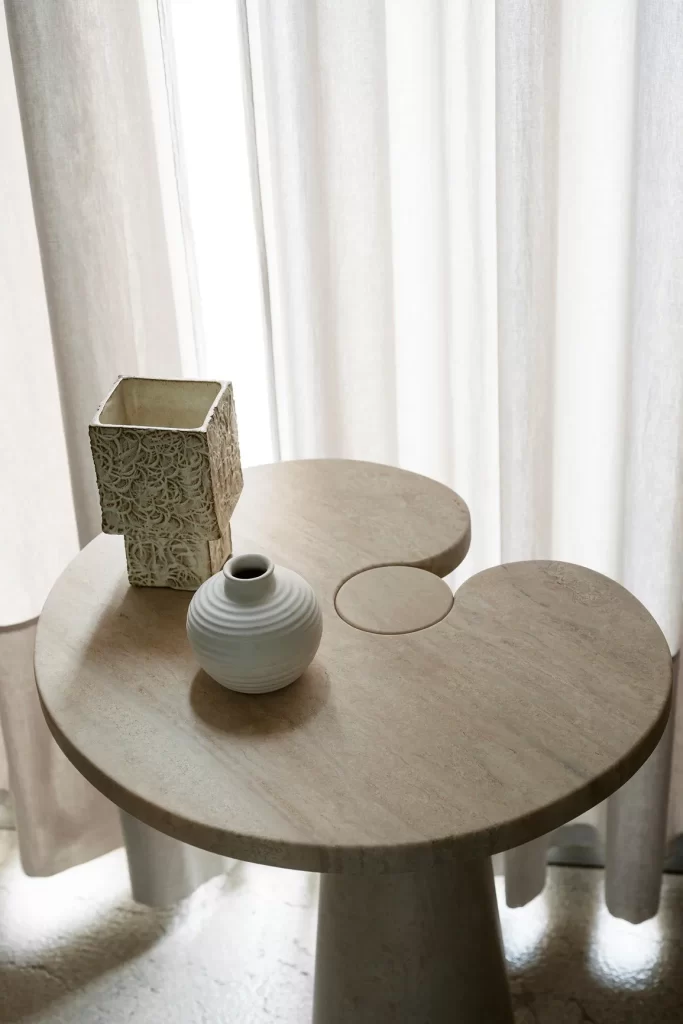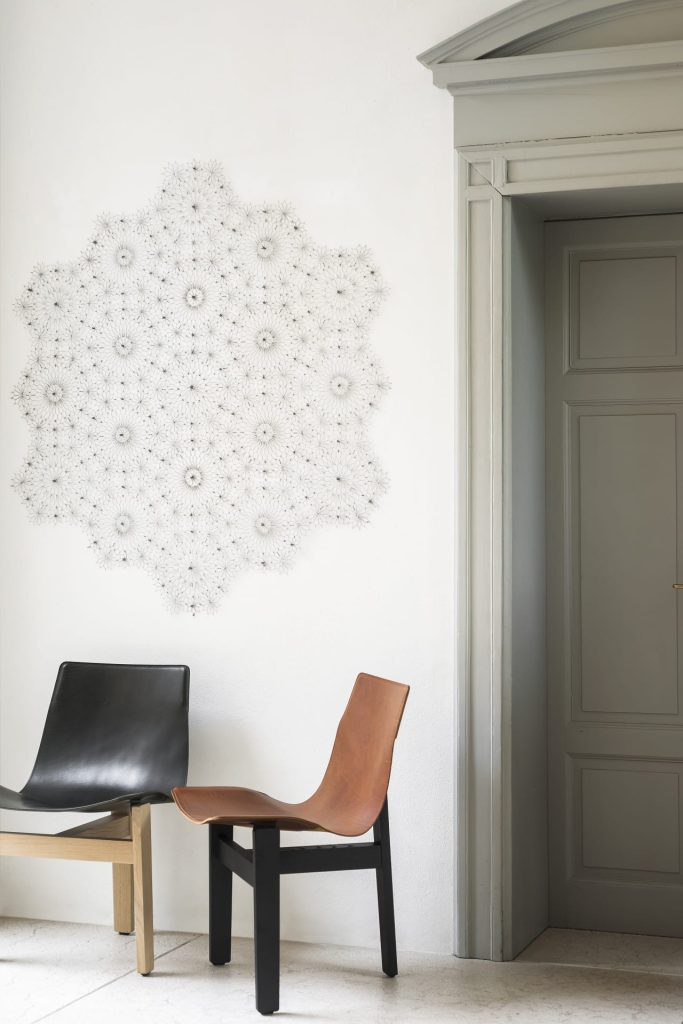 A comfortable chair made with only wood and saddle leather, defined by refined construction details. A chair with three legs of rectangular section, two anterior ones on the sides and a central posterior one, joined by a solid T-shaped transverse structure, which is as stable as a traditional four-legged chair.
With the CAP53 series of vases, the ancient technique of lost-wax casting is brought back to its original field of application, the creation of sculptures and Angelo Mangiarotti returned to work with Bronze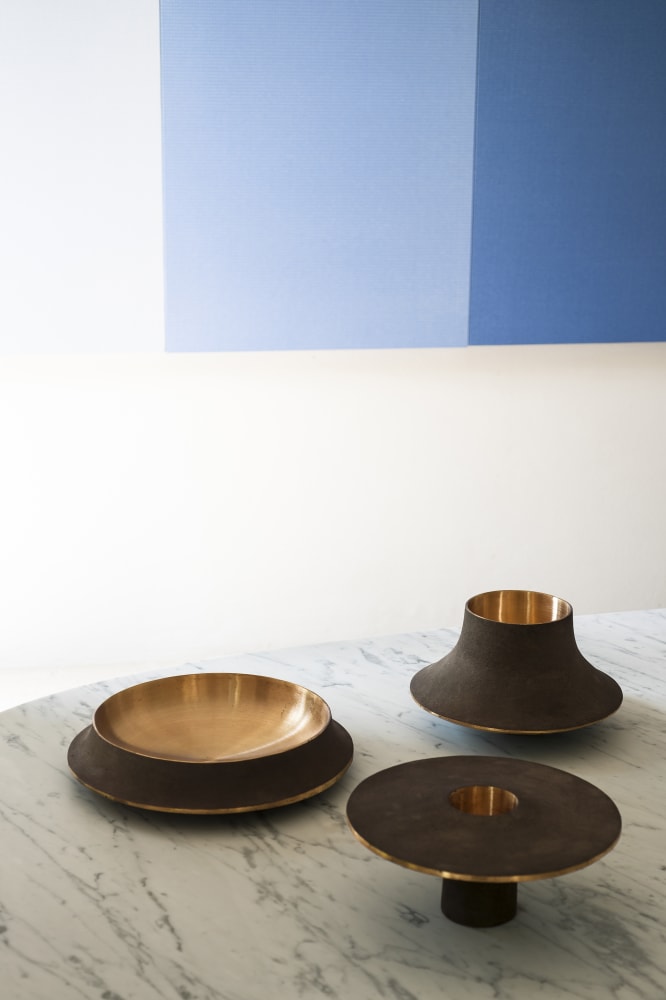 Angelo Mangiarotti's work has been widely recognized and appreciated in the design world. He was a member of the prestigious ADI (Association for Industrial Design) and his works have been exhibited in several museums and galleries around the world.
His work was recognized with numerous awards and prizes including
Domus Formica Prize (1956)
In/Arch Prize for Lombardia (1962)
First Prize in the National Prize of Industrial Design of La Spezia Gulf (1963)
AIP-Associazione Italiana Prefabbricatori Prize (1972)
Prix Européen de la Construction Métallique (1979)
Medal and honorary degree at III Mundial Biennal Exhibition of Architecture in Sofia (1986)
First prize at "Concorso Targa Alcan" (1989)
Special mention at In/Arch National Prize (1989)
Design Plus Prize for "Ergonomica" collection (1991)
Marble Architectural Awards (1994)
Compasso d'oro ADI for carrier (1994)
"Honoris Causa" degree in Engineering – Faculty of Architecture. Technischen Universitat of Munich (1998)
Gold Metal in Architecture category – Accademia della Torre di Carrara (1998)
"Honoris Causa" degree in Industrial Design – Faculty of Architecture. Politecnico di Milano (2002)
Gold Metal for "Apostolo del Design" from Rima Editrice (2006)
Marble Architectural Awards 2007, special mention
Award "ArchitettiVerona" from the Ordine degli Architetti P.P.C. di Verona (2009)
He died in Milan on June 30, 2012.
Interested in a specific brand or product?