The story of Strips is best told by the designer Cini Boeri herself. In her own words, in an interview in 1972, she said:
"Arflex asked me to design a system that was easy to produce and sell. I created a fun game that is like a dress, using a foam structure, and trying to bring the softness of the feathers of old cushions in the upholstery. A removable, washable, and changeable dress. This is where the soft quilt came from. […] "
Thus, Strips Sofa was conceived, and it was introduced in 1972. By 1979 its value, popularity, and position were well established, and it was awarded the prestigious Compasso D' Oro.
Strips is a modular Seating System with over 39 individual elements that can be combined and recomposed in configurations to fit and adapt to any space.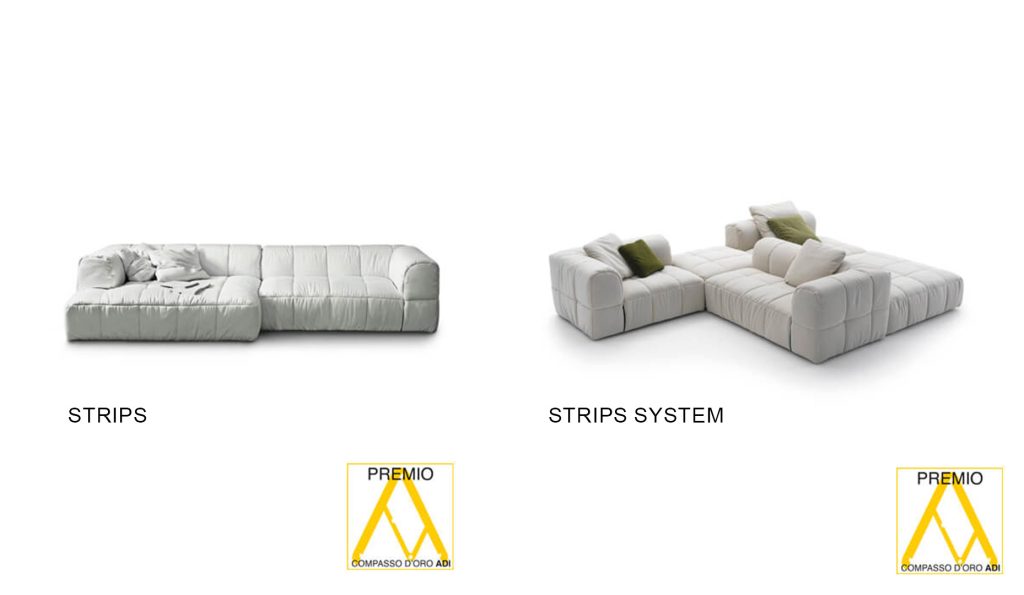 Made in Italy Award Winning Design
ARFLEX: The Company Behind Strips
ARFLEX is an Italian furniture company that holds a special place in the history of Made-In-Italy design as the first company in the world to use foam rubber and straps to manufacture furniture, and has been producing sofas, loungers, and chairs for more than 75 years.
Arflex was founded in 1947 by Pirelli executives who were working with a young architect named Marco Zanusso, Ar-Flex ( an abbreviation of arredamento and flexible). They joined together and began to explore the use of foam rubber and elastic tapes and straps for the furniture market. The first products they came up with were introduced in 1951 at the IX Triennale in Milano Italy, an avant-garde artistic and design event, where the Lady Chair was awarded the Gold Medal for its outstanding design and use of new technologies and experimentation. From there they continued to create innovative and groundbreaking furniture designs.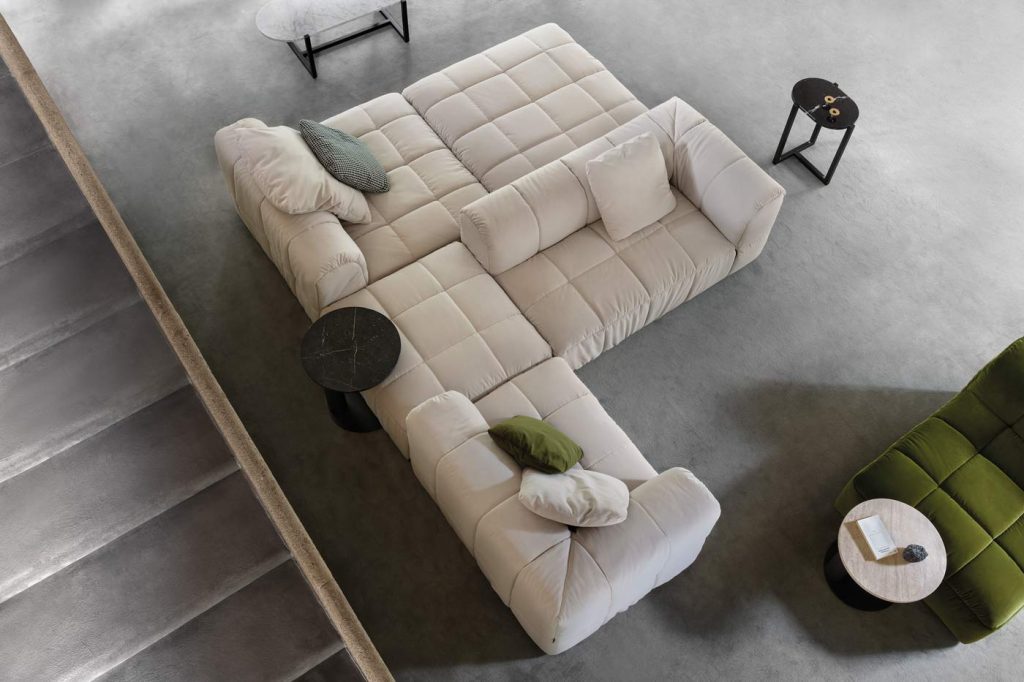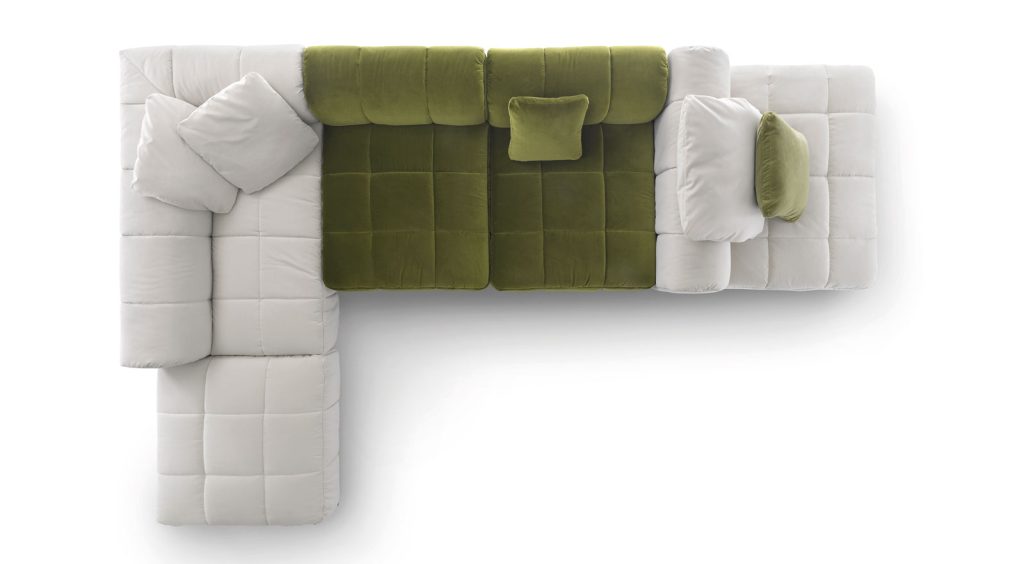 Timeless Classic by Cini Boeri
CINI BOERI: The Designer Behind Strips
Cini Boeri ( 1924-2020 ) is a key figure and leader of 20th century Italian design and architecture and one of very few female designers recognized for their contribution to the field. Boeri graduated in Architecture in 1951 from the Politecnico in Milano, was a pupil of Gio Ponti, and continued her work at Marco Zanuso's studio where she was often responsible for the design of furniture and interiors. She was awarded two Compasso D'oro awards – one in 1979 for the Strips sofa (Arflex ) and another in 2011 for lifetime achievement.
"It may not be easy, but a project always aims at suggesting something new, and whenever what is new is also good, and it corresponds to what is desired, then it can produce joy."
(Cini Boeri, 2014 )
Pride of Ownership: Own A Timeless Piece Of Furniture History
Strips Sofa remains a timeless classic of Italian design. At the time Strips was initially created, it was considered a radical departure in concept, experimentation and use of new materials and their combinations. Today Strips continues to express Boeri's mantra for elegance, modularity, function, and her belief that furniture and objects should exist to be functional and bring joy.
Strips is a classic that will never go out of style, can be used to complement or be the center of any space; it's beautiful, comfortable, modular, and has a great story to share with family and friends.