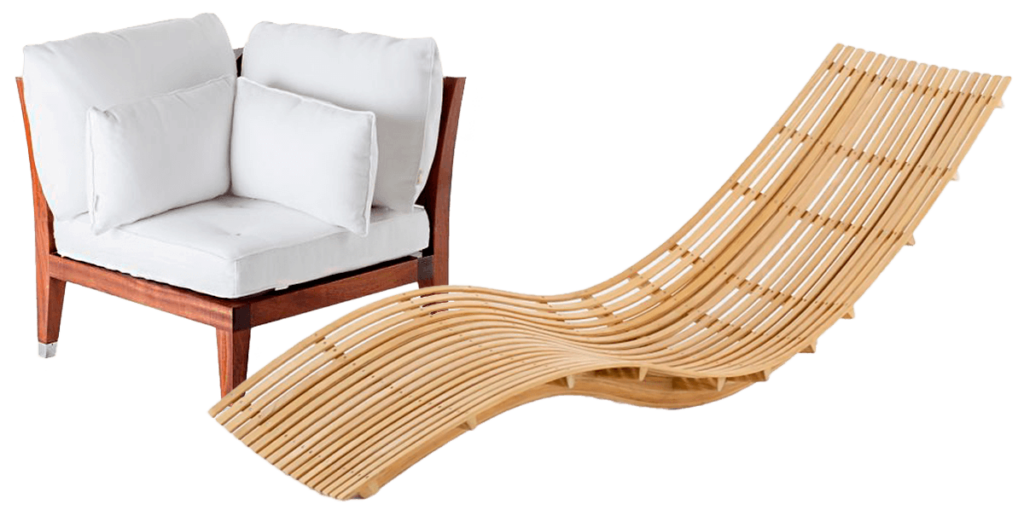 Unopiù, company leader in the production and distribution of design furniture and accessories for the outdoors, was founded in the heart of Tuscia over forty years ago.
The company mission is to furnish every outdoor area of the home with the same care and passion as is dedicated to the indoors, conceiving and creating elegant functional areas where relaxing inspirational moments may be enjoyed in true Italian style. 
The company offers a "total look" for any type of ambience, from the urban balcony to the grand gardens of great villas. 
Thanks to complete collections of furniture, structures and accessories, Unopiù can satisfy any style requirement the customer may have, from the most traditional design to the most modern. 
Italian outdoor designers since 1978
Today the Unopiù offer includes both iconic pieces that have made design history, like the Amanda hammock, introduced in 1988 and still a bestseller, as well as contemporary style furnishings.
The research and introduction of new materials that adapt perfectly to the design aesthetics, as well as providing great comfort and ease of use are the pillars of Unopiù charter: not just design for design's sake, but design to improve the life of the client with innovative user-friendly options.
Elegantly designed furnishings that are comfortable and adaptable simplify our clients' outdoor living with products of guaranteed durability whose refined design ensures they remain in vogue.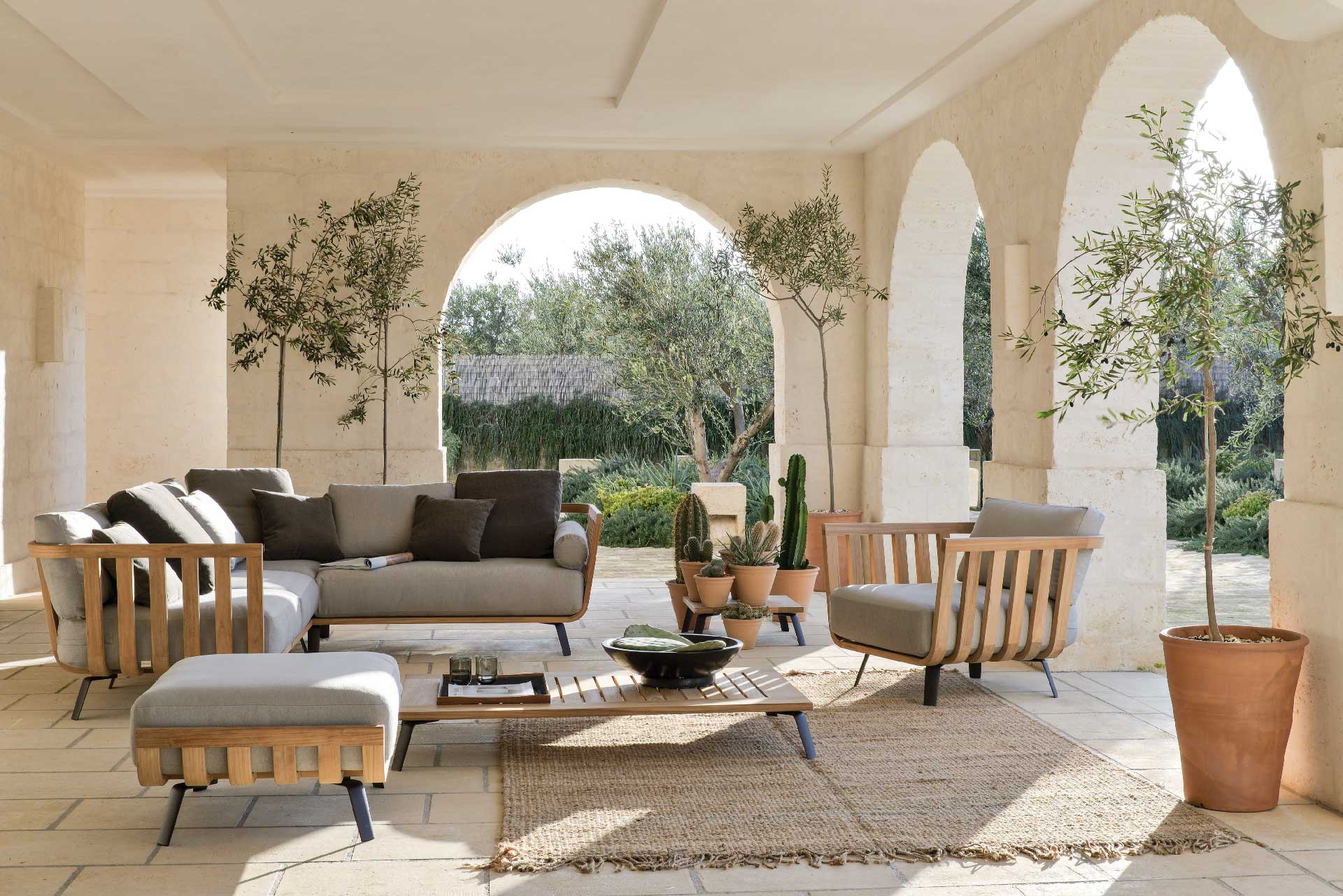 All Unopiù creations are made to last, without losing any of the technical or quality characteristics that have become the company trademark. 
Materials are selected for their unrivalled quality and resistance to weather conditions, even the most extreme. Teak has always been the preferred material for the creation of outdoor furniture, thanks to its excellent robustness and resistance to weather conditions. We use the best "A Grade" quality teak, fully respecting eco-sustainability procedures. Teak is probably the most eco-friendly material used in the outdoor furniture industry: it is not only recyclable but also truly renewable. 
Unopiù purchases all its teak furniture in Indonesia, the nation that has the biggest and oldest certified teak plantation in the world. These plantations are the property of the Indonesian government and are the nation's main source of employment. Teak is cultivated just like any other crop: harvesting and replanting are carried out in unison to guarantee that the plantations, initially established in the late 1800s, remain a source of renewable revenue for future generations.
Interested in a specific brand or product?
To discover more, fill out the form and download the brand catalogue.