How to use and how to choose the perfect pouf
The Pouf, Pouff, or Ottoman Pouf is one of the most versatile and fun pieces of furniture one can own.
USE:
A pouf is so versatile, it can be used in so many ways: as a footrest, an extra seat for friends and conversation, as a cocktail or side table by adding a tray, or as a feature piece.
WHERE:
Living room, bedroom, study, dining room, playroom, outdoors, wherever one needs somewhere to sit or set something down.
WHY:
Poufs come in every style and design to accent or compliment surrounding furnishings. They can be fun or serious. And they are a true value when considering their cost in relation to their versatility, adaptability, and mobility.
WHICH ONE:
One chooses a pouf first because one loves its look, its feel, its touch. Then, it has to "work" aesthetically with one's décor, style, and ambience. And it needs to function for its intended use: comfortable as a seat, stable with a tray on it, stunning as a feature piece.
A Selection of Modern and Unique Ottoman Pouf Designs
Design: Claesson Koivisto Rune
Distinctive 5-sided pouf can be configured to fit together as a larger seating arrangement or used individually.  The small and medium size options can swivel, and the large ottoman pouff is stationery. Perfect for any space and use, large or small.
SMALL 28.25" x 18" H
MEDIUM 35.5" x 16.5" H
LARGE 45.25 x 16.5" H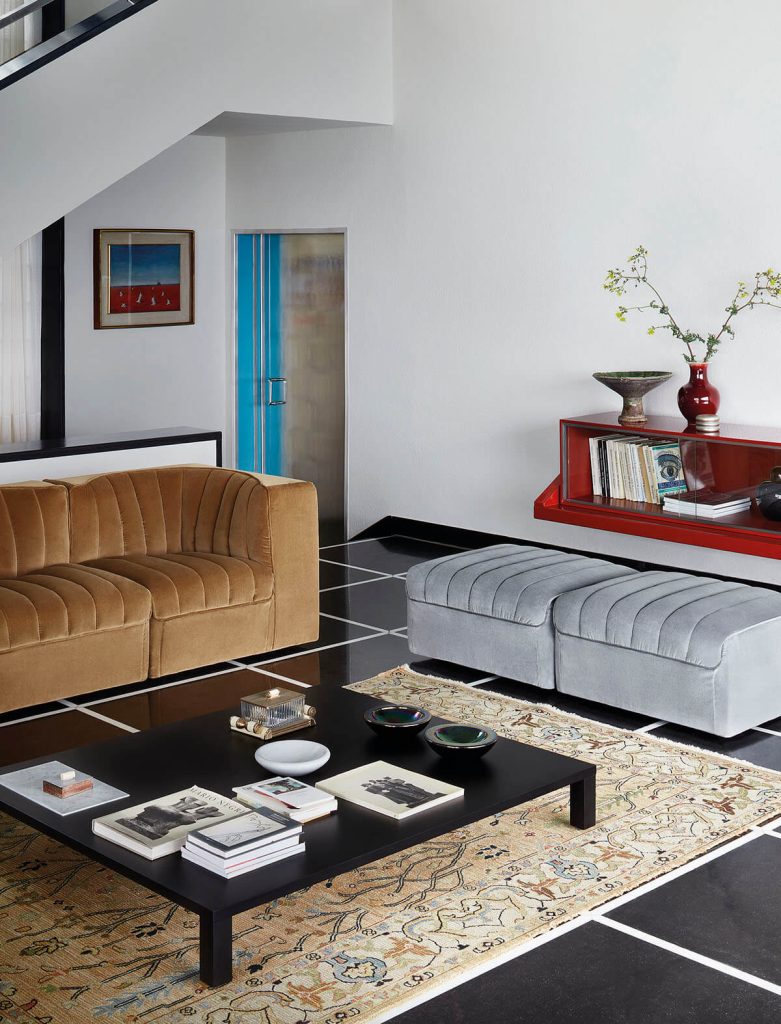 Use this specially upholstered super comfortable pouf to accent simpler pieces or pick up on linear elements.
MEASURES: 28.5" x 24.5" x 15.75" H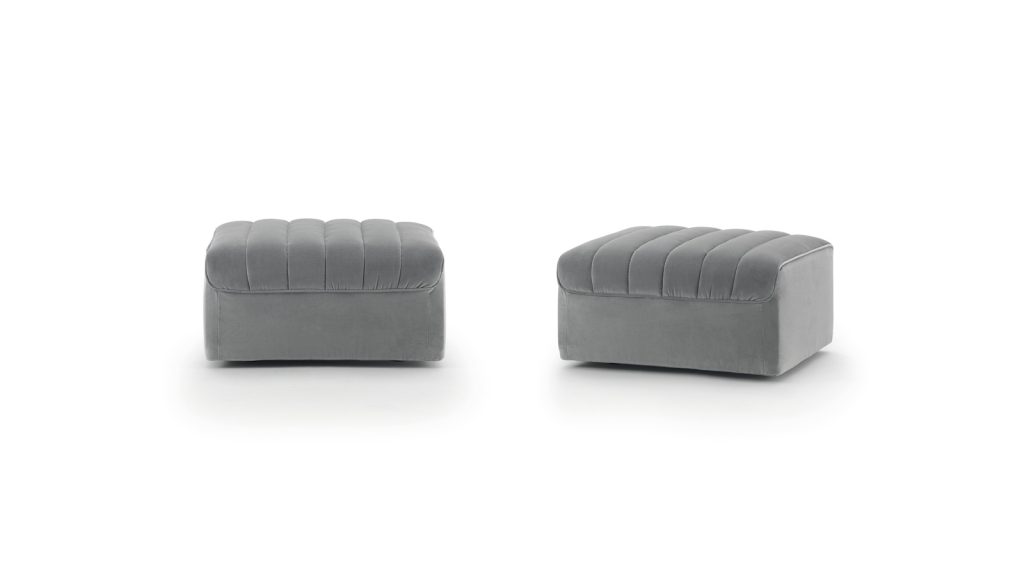 Arflex, Fiorenza Pouf 1952
Original 1950's design upholstered pouf with solid wood fir base stained black or walnut. Sit, or put up your feet on a classic design smaller scale ottoman that works with any décor.
MEASURES: 21.75" x 20"x 15.25″ H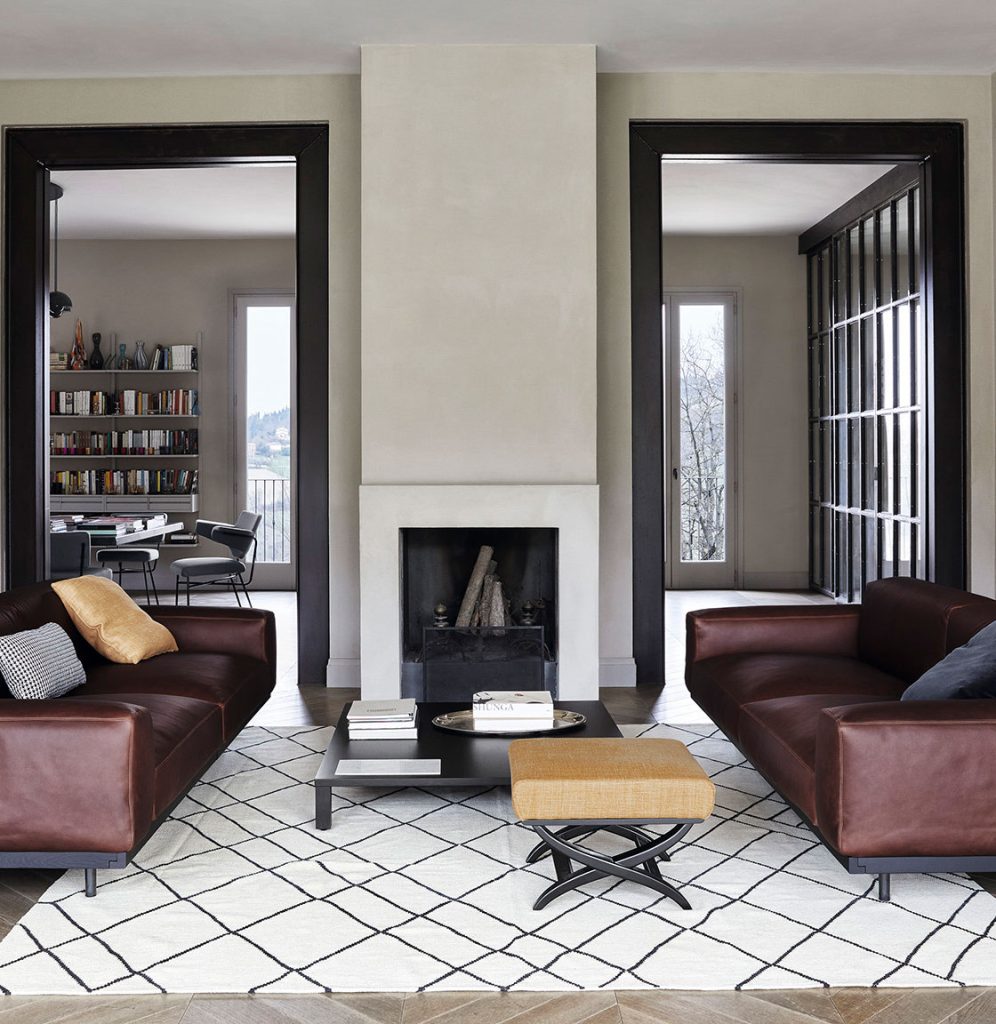 Design: Ferruccio Laviani
Hand stitched saddle leather with contrasting raised detail adds a luxurious touch to any setting. Serve, sit, rest, use as a focal accent. Available in 2 complementary sizes:
35.5" x 15" H
20.5" x 21.75" H 
Arflex, Pouf Delfino 1954
A definitve 1950's style ottoman pouf that can add a soft industrial touch with metal legs in gold or black.
MEASURES: 21.34" x 25.25" x 17.25" H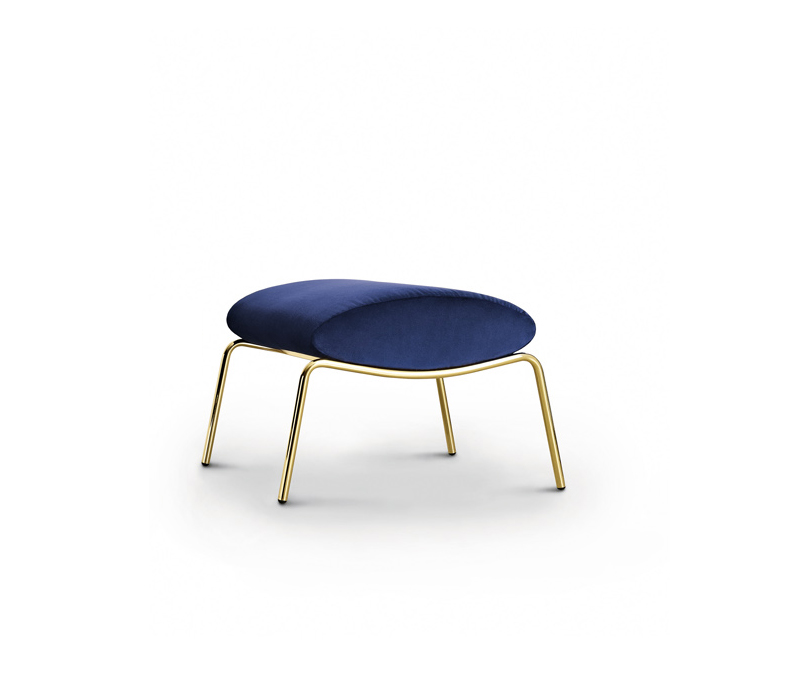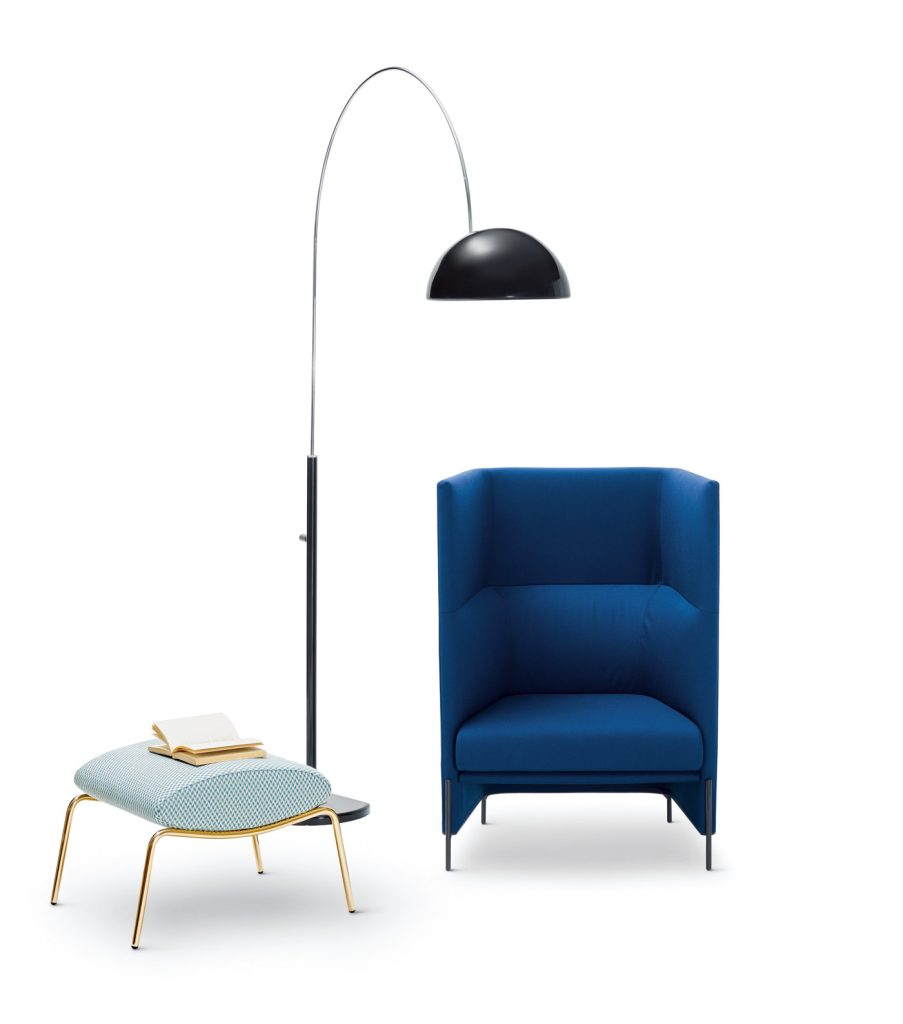 Written by dzineelements Not AI