Agape was founded in 1973 by the Benedini family. During these 40 years of experience in the bathroom sector the two brothers Giampaolo and Emanuele, both architects, have taken turns in running the business.  Designer of many of the company's most successful products, Giampaolo has played a key role in creating a new concept of bathroom: from an indispensable room to a fundamental part of contemporary living.
Agape was the first to offer a complete range of products and accessories for the bathroom, conceived as an architectural space.
Bathrooms as architectural spaces
Agape is a perfect combination of design, quality of life and innovation characterizing the Made in Italy brand.
From the formula
aesthetics
+
passion
+
innovation
springs a new interpretation of well-being, whereby time is seen as a break in routine, as a studied pause consecrated to moments uniquely for us.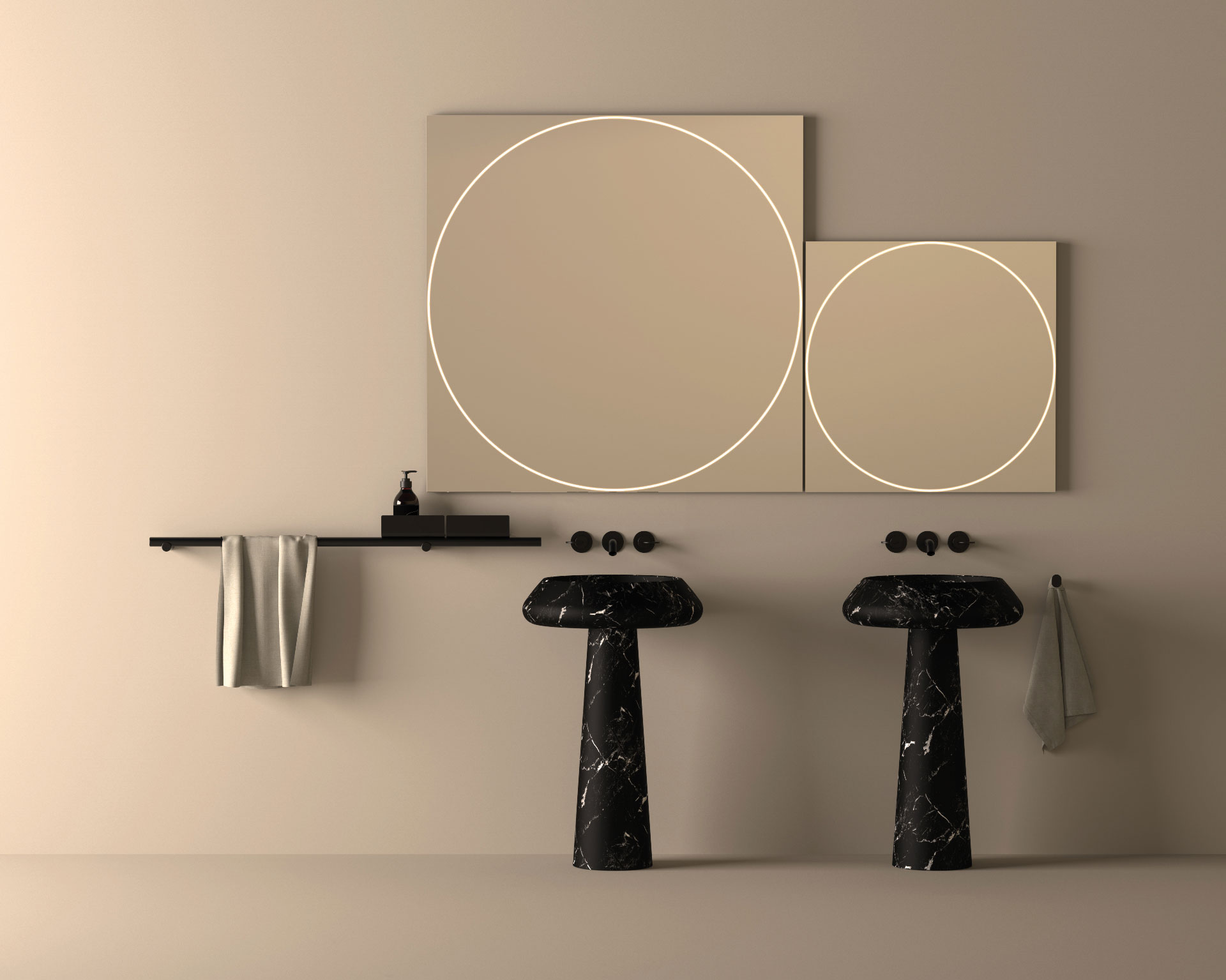 Agape respects the principles of sustainability: technical and aesthetic durability, committed management of energy and material resources, research into materials and solutions. This ensures the lowest environmental impact possible for people and the environment.
In this perspective Agape, in collaboration with Habitech and TÜV Italy, mapped its products according to the standards of LEED® certification, anticipating the use of new eco-certified sustainable materials. 
In addition to those traditionally used, all of high quality and produced in Italy, Agape was the first to include in its catalogue numerous products made of ®Cristalplant biobased. This ecological Solid surface is innovative in its composition, technical characteristics and performance and has an added plus: it can be easily restored and recycled.
Interested in a specific brand or product?
To discover more, fill out the form and download the brand catalogue.