When it comes to interior design, many people tend to favor minimalist and monochromatic palettes, considering them safe choices for creating a timeless interior. However, this can lead to a misconception that overlooks the impact of iconic interior design elements with daring colors. Don't shy away from using bold colors! Adding a splash of color to your space can breathe new life into a room, generating an uplifting atmosphere.
Discover how brands like Arflex, Weiner GTV Design, and Agape offer a selection of colorful accent pieces that can add a pop of color to your home while maintaining a timeless and classic interior. Let's explore some of the captivating designs these brands have to offer.
Eye-Catching Ways to Add a Pop of Color to Any Room
Now, let's explore various rooms in your home and discover how to infuse them with vibrant colors. Whether you want to add a pop of color to a neutral room or revitalize your living space, we have you covered. With our carefully curated furniture pieces, achieving the desired effect is effortless.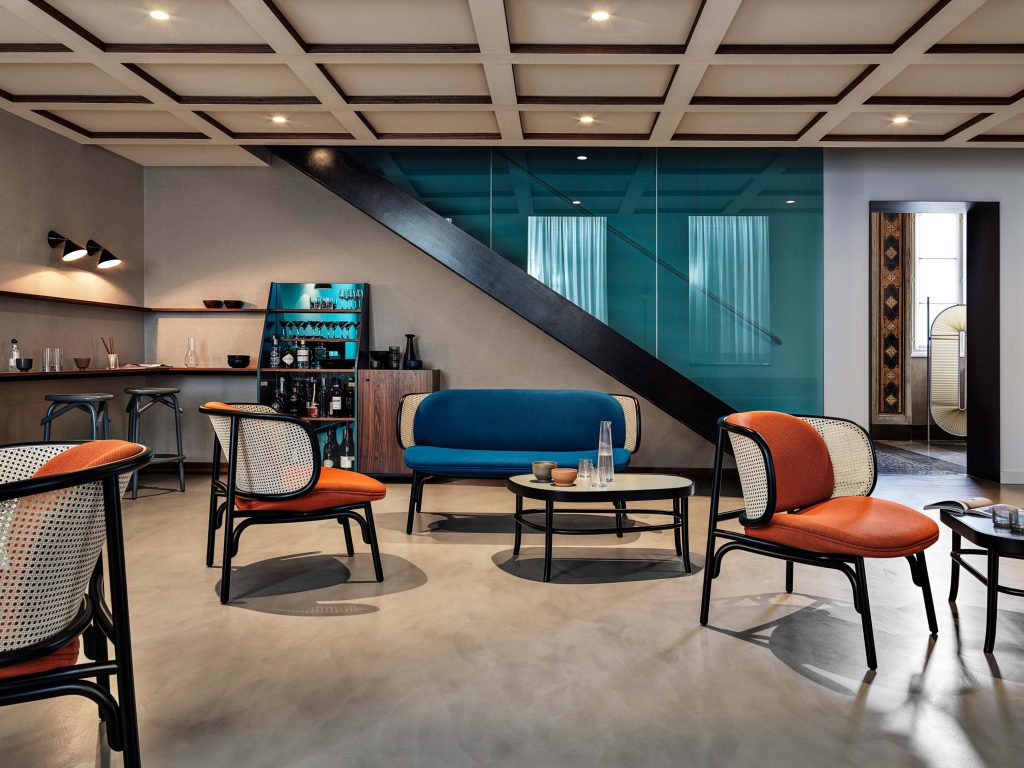 Enhance your living room with captivating furniture elements that add a pop of color. Here are two stunning products from dzineelements' collection.
Arflex's "Marenco Outdoor"
Experience the combination of new technologies and materials in Arflex's modern and edgy Italian designer furniture. Mario Marenco's iconic "Marenco" sofa bearing his name was introduced at this year's Salone del Mobile as an outdoor version in stunning colors. 
Weiner GTV Design's "Loop " Chair
Designed by India Mahdavi and the 2023 winner of Elle Décor's EDIDA Award, the "Loop" chair manifests the charm of free-hand drawn design as a wooden art piece. Its seductive curls push the boundaries of possibility, while the color palette offers intriguing combinations that create visual interest.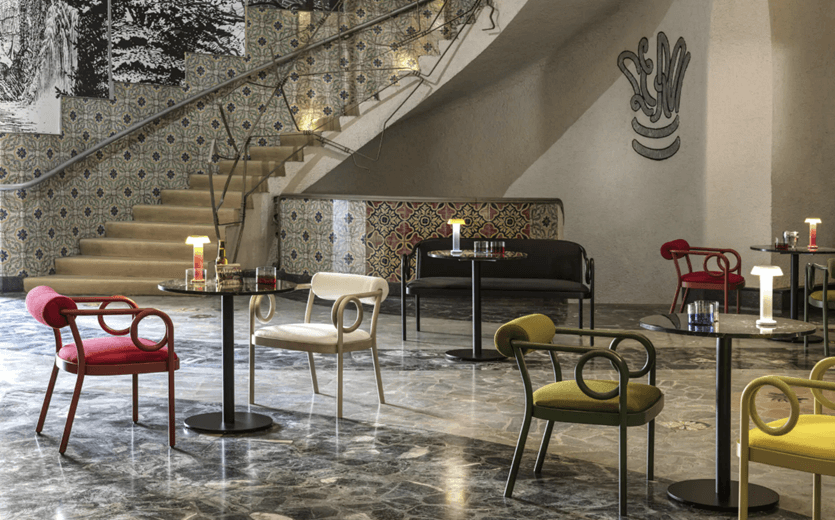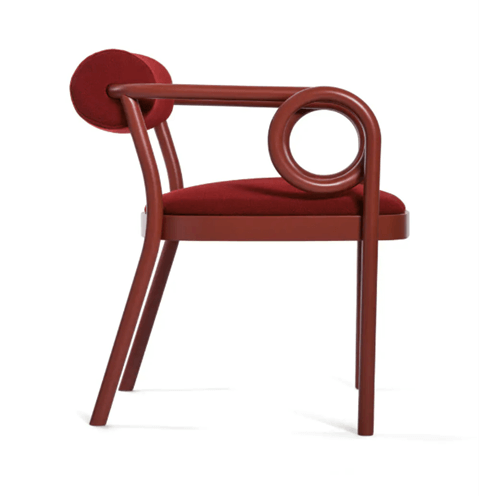 Its seductive curls push the boundaries of possibility, while the color palette offers intriguing combinations that create visual interest.
Infuse your kitchen with a vibrant pop of color using these furniture elements:
Cesar Unit designed by Garcia Cumini
One of Cesar's most successful introductions, the UNIT collection sits on legs gracing each kitchen with a visual lightness and offered in vibrant colors.
Create a dreamy bedroom with these colorful furniture pieces:
With padded headboard in all LEMA leathers and fabrics, colorful and comfortable, the Picolit bed is all about carefully calibrated proportions. Intimate, welcoming, and discreet, the bed has a clean sophistication to it. Also available with a concealed under-bed storage compartment.
Elevate your bathroom with these vibrant furniture accents: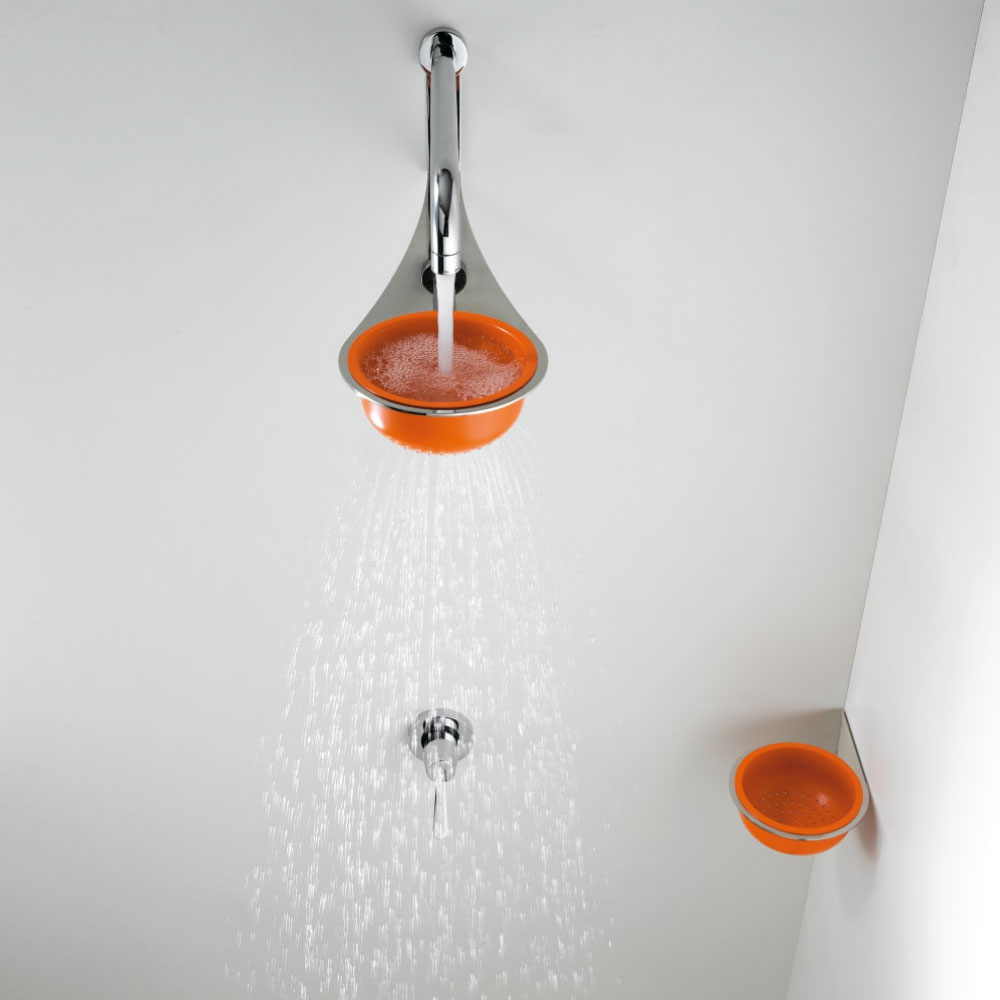 Agape's 'Al dente' Collection
Supported in polished stainless steel, the Al Dente collection is available in green or orange polypropylene. Designed by Mattia Vittori, Daniele Borin, and Nicola Gibertini, the collection includes a soap holder and Showerhead, spout, and soap dish. These would add a splash of color to any bathroom – adding a little fun to the otherwise mundane.
Cenote is a collection of washbasins designed by Patricia Urquiola that reveals a magnetic presence full of material and sensory vibrations. Far removed from mainstream decorative style, the refractory clay surface is carefully worked to leave the exterior deliberately rough. Surprisingly, the enameled interior is pleasantly smooth to the touch and shiny. Washbasins available in 2 sizes and 2 exterior finishes: natural clay or dark clay, both with a transparent or white cream glaze for the natural clay version, and blue for the dark clay version.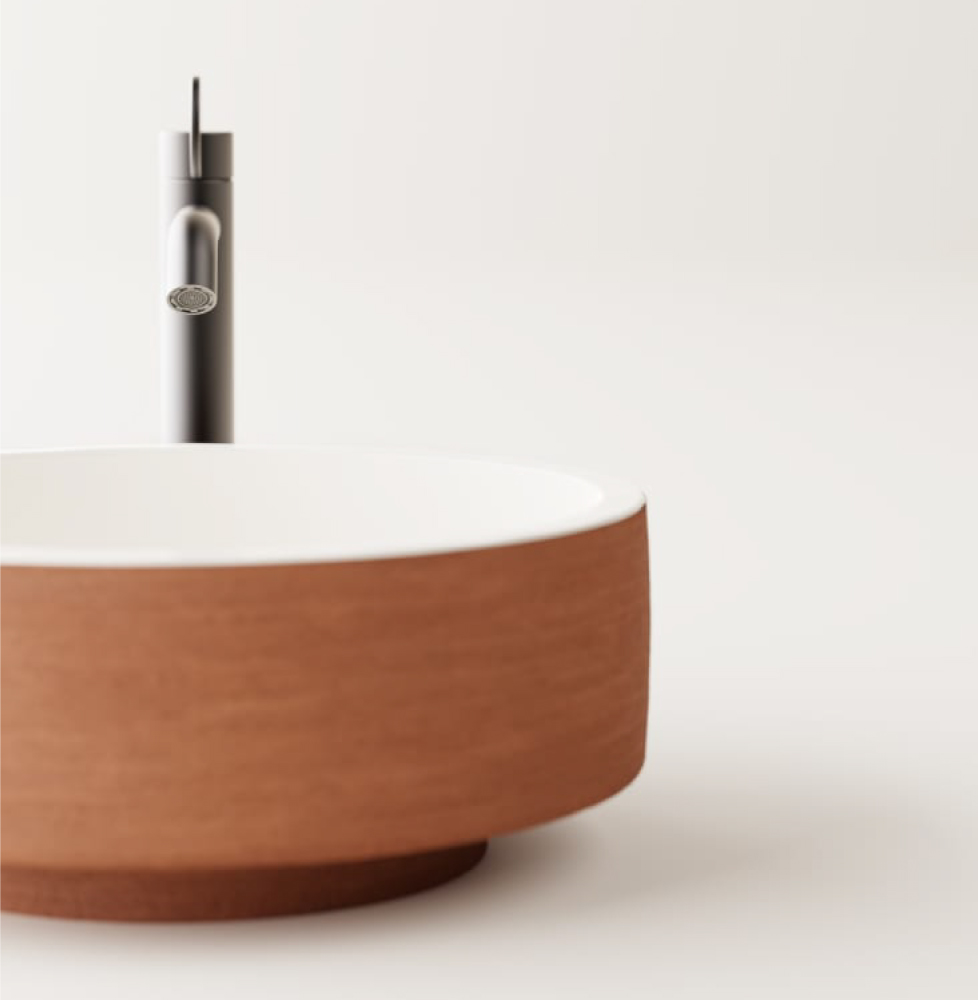 Embark on a colorful journey
Add Colorful Accents at Home
If you would like to receive information on any of our products or services, please fill out the form below and include as much detail as possible in the Message section.